Spotlight on: Erinna Bowman
In our latest blog post we meet our Research Engagement Manager (maternity cover) Erinna Bowman, to find out more about her role and future work at the UKCRC Tissue Directory and Coordination Centre (TDCC).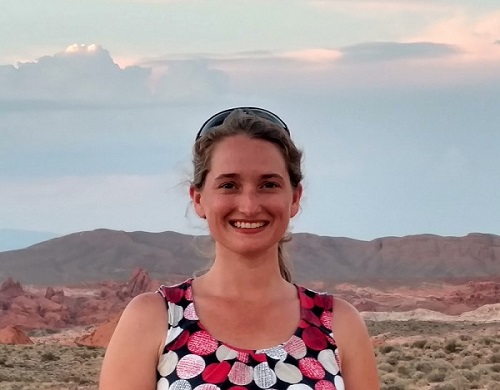 What is your role and what does it involve?
I am acting as the Research Engagement Manager for the team, providing cover during Emma's maternity leave.  In this role I will be responsible for ensuring that biobankers and researchers are fully engaged with the Tissue Directory and UKCRC TDCC's efforts – and that everything we do is aligned with, and responsive to, their needs.
As part of our efforts to continue the development of the Tissue Directory, I will be working with biobanks across the UK to ensure that the directory is comprehensive and that biobanks are keeping their sample and data collections and service capabilities up-to-date.
We want to ensure we have the most useful resource possible for researchers looking for samples and data!
Another important element of the job will be working with the BBMRI-ERIC, our European counterpart and one of Europe's largest research infrastructures with members from 20 countries, optimising their directory's user interface and communication tools.
How long have you been at the UKCRC TDCC and what did you do before?
I just started in this position a few weeks ago, so I'm still getting my head around everything!  Immediately before joining the TDCC team, I spent some time renovating an apartment, and before that, I helped establish the UK ME/CFS Biobank, which earned an honourable mention for Biobank of the Year at last year's Biobanking Showcase.  The UK ME/CFS Biobank is managed at the London School of Hygiene and Tropical Medicine but the samples are processed and stored at the UCL-Royal Free Hospital Biobank, which, coincidentally, is situated at the same hospital the London-based TDCC team members are housed.  It is satisfying being reminded regularly that the fruits of my labour are carefully stored (and released!) just downstairs.