Spotlight on: Erinna Bowman
In our latest blog post we meet our Research Engagement Manager (maternity cover) Erinna Bowman, to find out more about her role and future work at the UKCRC Tissue Directory and Coordination Centre (TDCC).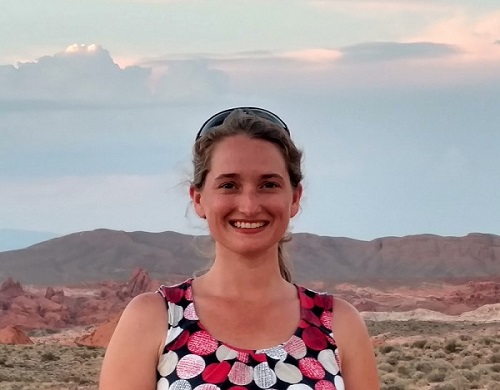 What is your role and what does it involve?
I am acting as the Research Engagement Manager for the team, providing cover during Emma's maternity leave.  In this role I will be responsible for ensuring that biobankers and researchers are fully engaged with the Tissue Directory and UKCRC TDCC's efforts – and that everything we do is aligned with, and responsive to, their needs.
As part of our efforts to continue the development of the Tissue Directory, I will be working with biobanks across the UK to ensure that the directory is comprehensive and that biobanks are keeping their sample and data collections and service capabilities up-to-date.
We want to ensure we have the most useful resource possible for researchers looking for samples and data!
Another important element of the job will be working with the BBMRI-ERIC, our European counterpart and one of Europe's largest research infrastructures with members from 20 countries, optimising their directory's user interface and communication tools.
How long have you been at the UKCRC TDCC and what did you do before?
I just started in this position a few weeks ago, so I'm still getting my head around everything!  Immediately before joining the TDCC team, I spent some time renovating an apartment, and before that, I helped establish the UK ME/CFS Biobank, which earned an honourable mention for Biobank of the Year at last year's Biobanking Showcase.  The UK ME/CFS Biobank is managed at the London School of Hygiene and Tropical Medicine but the samples are processed and stored at the UCL-Royal Free Hospital Biobank, which, coincidentally, is situated at the same hospital the London-based TDCC team members are housed.  It is satisfying being reminded regularly that the fruits of my labour are carefully stored (and released!) just downstairs.
I came to the UK from the US to study at the London School of Hygiene & Tropical Medicine for an MSc in Public Health (Environment & Health).  Previous to my time in London, I worked at an international public health research non-profit headquartered in New York City, representing our country offices based in Sub-Saharan Africa and Latin America & the Caribbean.
What working achievement are you most proud of?
I think the most rewarding aspect of any job is turning ideas into reality, and in so doing, creating value for society. Throughout my career, I have focused my energies on projects through which I felt I could contribute to creating good and improving quality of life.  I hope I continue to be lucky enough to have more opportunities to do so.
Tell us about a project which is top of your to-do list.
I am looking forward to organizing the UK Biobanking Showcase 2019 being held in Nottingham November 18th-19th and to working with everyone involved.  This is going to be the fifth anniversary of the Showcase, and I am eagerly anticipating continuing to build on the successes of previous years.
What is the worst part of your job?
I can't say anything comes to mind!  But, if pressed, I'll say it's trying not to get too frustrated with the congestion with the lifts for getting to and from the office – the New Yorker in me wishes there were an express one available!
What do you like about your job?
The team has such a positive approach to achieving its objectives and the working environment is a really healthy one.  I thrive on having the opportunity to bring people together to achieve a common aim, and am really looking forward to working with biobanks throughout the UK and colleagues across Europe in an effort to ensure that limited research funds are utilised in the most efficient and collaborative manner possible – all with the ultimate goal of improving people's health and well-being.
…and I certainly can't complain about the office's view overlooking Hampstead Heath and the City of London!