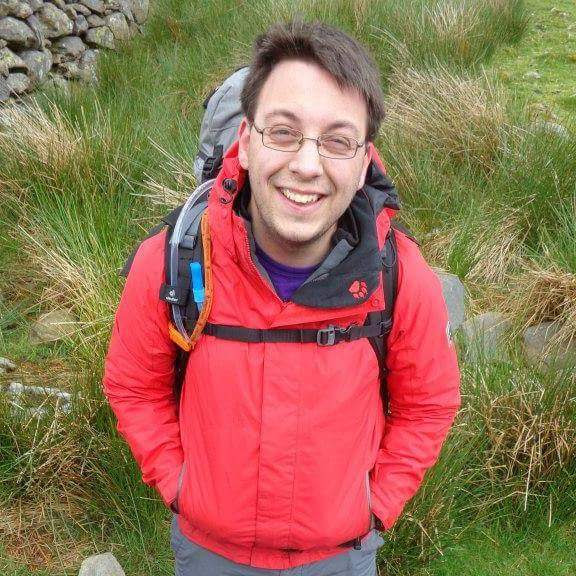 Spotlight on: Matt Styles
In our latest blog post we meet software developer, Matt Styles, to find out more about his role and future work at the UKCRC TDCC.
What is your role within the UKCRC TDCC and what does it involve?
My job title is formally 'Senior Research Developer', though I'll admit to not having much research experience, surrounded by people with PhDs!
My day-to-day role involves developing the UKCRC Tissue Directory and our exciting new set of APIs. These APIs will make it easier for sample resources upload their diagnoses, treatments, and samples through a 'bulk upload'. Information will then be aggregated and displayed in our Directory, making it easier for the researcher to find relevant samples. In short, sample sets will be easier to make visible, discover and locate.
I have other responsibilities as the sole developer on the project, like business and systems analysis. I also work with our key stakeholders to make sure we're displaying the information researchers need and taking data in a format that sample resources and software vendors can accommodate.
Based in the Advanced Data Analysis Centre at University of Nottingham (UoN), I'm also tasked with working with other ADAC software engineers to come up with standard ways of working and routes to efficient development practices. I also sit and work with the central Information Services Application Development team to promote standards and keep up-to-date with policy developments.
How long have you been at the UKCRC TDCC and what did you do before?
I've been with UKCRC TDCC for 2 months now. Previously I worked at University of Nottingham's Information Services department working on business and research systems.
What working achievement are you most proud of?
I'm still new to the role, but I'm most proud of our progress towards continuous integration and continuous deployment (CI/CD). This means changes are tested as early on (continuous integration), and then put in to use (continuous deployment). The UKCRC TDCC work is looking as though it will lead the way in UoN for rapid software development. This would be a change to releasing features continuously, rather than at the end of a two-week sprint. This gives value much quicker to researchers, sample resources, and TDCC staff.
Tell us about a project you are working on now which is top of your to-do list?
We've got a spreadsheet upload nearly ready for testing which will allow sample resources to upload their aggregate data more easily. While we'd like to get a lot of this automated using our bulk upload APIs of individual records, the spreadsheet upload will make it a lot easier to get a lot more data into the Directory. The more data, the easier it is for researchers to find the samples they need, and the less likely they are to duplicate sample collection. Anything that helps that objective is awesome.
What is the worst part of your job?
I'm not normally negative about work so this is tricky! One of our challenges at the moment is our on-premises hosting of the web application. We could have greater assurances, and guaranteed Service Level Agreement, and automated infrastructure building if we moved to the cloud. We are in the process of doing this, so hopefully we will reap the benefits soon!
What do you like about your job?
The technical challenge. We need to build bulk upload APIs which are scalable and client developer-friendly. The mathematical challenges involved in data aggregation at scale excite me. Really though, the best thing is that our work might just increase the 3% of banked samples used in research, to something more respectable for the donors.