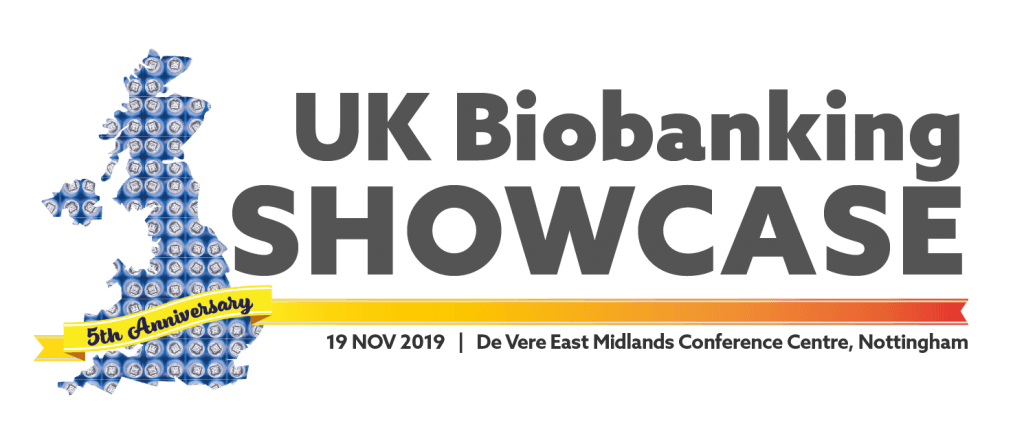 Back for its 5th year, the UK Biobanking Showcase is the premier event for all those working in the human tissue sector.
The UK Biobanking Showcase 2019 is proudly sponsored by:
Agenda and Speakers
The UK Biobanking Showcase agenda is available as a PDF or in text format.
We are celebrating our 5th anniversary with a pre-conference dinner on the 18th November at 7 PM, and you will be able to choose your starter, main, and dessert in advance.  You can book your spot when registering to attend the Showcase, so register soon to avoid disappointment since there is limited availability. *** Dinner registration deadline has now passed ***
We will also be holding a free workshop on the 18th November from 4:00 to 5:30 PM on "Making your resource visible: help and tips for registration".
Delegates can receive 5 CPD credits from the Royal College of Pathologists for attendance.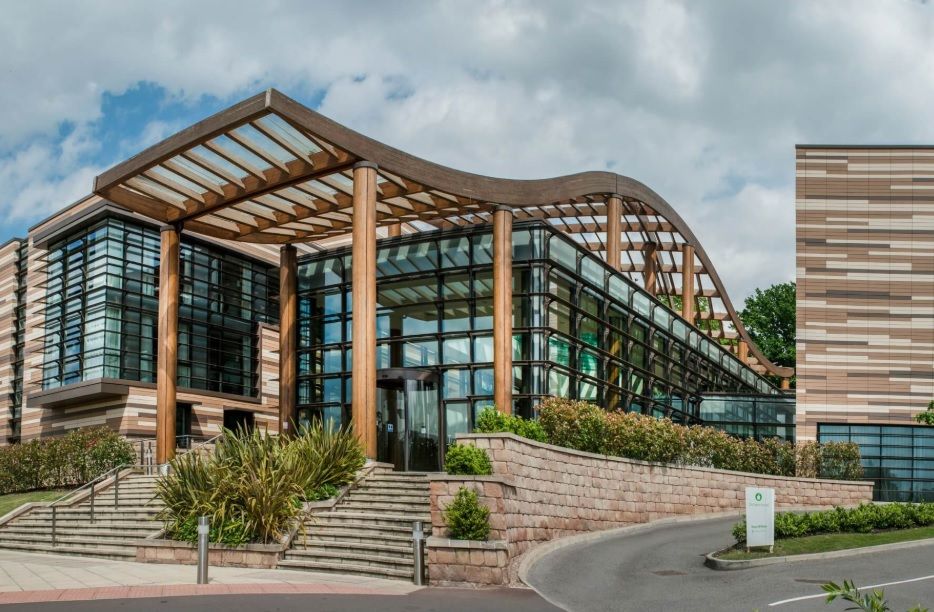 UK Biobanking Showcase Conference App
Our conference app is now live and is available for in-browser use on laptops, tablets and smartphones.
The conference app provides an opportunity to get to know other delegates before the event and access key information on the day.
It includes:
location and joining details,
agenda,
speaker bios and materials,
delegate list,
exhibitor and sponsor information,
discussion forums,
live polling facility, and
private messaging.
Biobank of the Year Award
*** Application deadline has now passed ***
The UK Biobank of the Year Award recognises the sterling work of human tissue resources in biobanking and seeks to recognise the ones that support significant research output.
The winner of the 2019 UK Biobank of the Year Award will be announced at the UK Biobanking Showcase.

Sponsorship and Exhibitor Opportunities
We are pleased to now be offering two new sponsorship opportunities, one for the celebratory 5th anniversary dinner on the 18th November and one for the drinks reception on the 19th November!
All of our exhibitor tables have been booked, however we are keeping a waiting list in the event of additional exhibition space becoming available.
Please contact us if you are interested in sponsoring or exhibiting at the event.